Welcome to the web site of the 18th FACS meeting
The 18th Meeting of the French-American Chemical Society will be held in the historic city of Charleston, South Carolina, U.S.A. Our meeting venue will be Emeline, a newly renovated property located in the Historic District.
FACS and Hotel Emeline and will exercise precautionary COVID measures. Hotel rooms are regularly sanitized and public spaces are cleaned frequently. The CDC recommends that all conference participants be vaccinated/boosted to the highest level allowed. Masks will be provided during the conference. However, if you prefer N95 or KN95 masks, please bring your own supply. Masking will be optional for all FACS conferees and guests unless local regulations change. Currently, reported cases of COVID-19 are very low in Charleston.
The Chairmen: David Williams, Marc Snapper, Nicolas Blanchard, Vincent Gandon

A bit of history (past conferences: click here )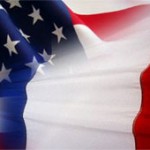 The French American Chemical Society (FACS) is a completely volunteer, non-profit organization that was informally established in 1986 by Pr. E. J. Corey (Harvard University Professor and Nobel Prize recipient) and the late Dr. Pierre Potier (Director of the Institute of Natural Products Chemistry in Gif-sur-Yvette, France) to promote organic chemistry in its broadest sense and also the scientific interactions between France, United States and Canada. FACS conferences present recent advances in organic synthesis which are of keen interest to academic and industry-based researchers. Our biennial conferences alternate between well-chosen sites in France and the USA.