Registration
To register, please fill the following registration form and send it to Stacy Felton (Email address indicated at the end of the form).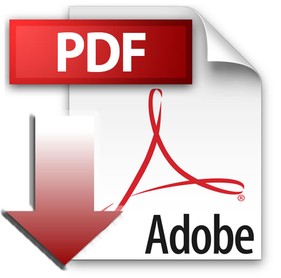 Full Registrations for the FACS XVIII Symposium include:
• Access to the conference presentations (16 plenary lectures and 17 keynote lectures)
• Access to two poster sessions (Monday the 13th and Tuesday the 14th, includes beverages and light snacks)

• Symposium Book of Abstracts (Lectures and Posters, Index of Participants and Sponsors)
• Coffee/tea breaks during the conference
• 4 Nights deluxe accommodation at Emeline* (the 12th, 13th, 14th, and 15th June, 2022)
• 4 Breakfasts (the 13th, 14th, 15th, and 16th June, 2022)
• 3 Lunches (the 13th, 14th, and 15th June, 2022)
• 2 Dinners (regular dinner on Monday the 13th, and the Gala Dinner on Wednesday the 15th)
• 2 Receptions (Welcome Mixer on Sunday the 12th and Wine Tasting with cheese on Tuesday the 14th)



Packages
•

Package A: Full Academic Registration: $2,000 USD

(includes all listed items above)


•

Package B: Full Industry/Government Registration: $2,200 USD

(includes all listed items above)


•

Package C: Student/Postdoc Day Rate: $200/day

(includes lectures/poster session, morning coffee/tea break and lunch at Emeline on scheduled day(s))

Lodging is not included with this option – day participants will be responsible for making their own lodging arrangements.

•

Package D: Exhibitor Registration: $2,200 USD

(for company representatives who will describe products or services via poster presentations or demonstrations)

•

Package E: Non-Participant Guest Registration: $900 USD

(includes 4 nights lodging for an additional room occupant – usually a companion or family members – during conference and scheduled meals at Emeline)




*Note:

Emeline charges $39/day (subject to change) for on-site valet automobile parking. While an automobile is not necessary for this meeting, guests who choose to bring one will be personally responsible for the parking charges.



FACS XVIII Code of Conduct
The French American Chemical Society is committed to fostering the participation of highly talented scientists of diverse backgrounds to enhance an environment of creativity and innovation in an inclusive, respectful, and safe environment. All participants are expected to treat one another in a professional manner throughout the conference. Inappropriate behavior will not be tolerated and should be reported to the conference organizers.