The Venue

The conference venue is Emeline, located at 181 Church Street, Charleston, SC, USA 29401
Check-in at Emeline will begin at 4:00 p.m. on Sunday, June 12th, and Emeline check-out will be by 11:00 a.m. on Thursday, June 16th.

You may extend your stay at our group rate of $269-$389 USD (plus taxes and fees) per night based on availability. This is done by indicating your proposed arrival and departure dates on your registration form. You will be billed directly by Emeline for any confirmed reservation extension (shoulder nights).
Emeline is an Independent Lifestyle Hotel located on the Historic City Market of Charleston. Emeline is a clever, and thoughtfully designed retreat crafted with the curious traveler in mind charting their own course. Our experienced team embodies the persona of a consummate host, always focused on the vibrant days of hospitality. Emeline's gracious accommodations provide a warm welcome after a busy day exploring all the notable points of interest that lie just outside our doors.

About your Stay: FACS XVIII attendees are encouraged to bring a guest and enjoy a great conference venue. The Emeline is a full-service hotel and conference center which is located on the edge of the historic district of Charleston. Amenities include complimentary WI-FI, concierge services, same-day dry cleaning, a fitness center, and the spa. Several dining experiences, aside from the conference meals, include Frannie and The Fox which features southern regional dishes and Hank's Seafood (rated as the Best Seafood Restaurant in Charleston). Clerks Coffee offers a variety of coffees, teas, and light fare.

Within walking distance of the Emeline, you will find shopping, antiques and art galleries, pubs and wine bars. You can tour the historic French District by walking or arranging a ride in a horse-drawn carriage. The homes and churches of Charleston carry the stories of the American Revolution, the War of 1812 (when British forces nearly recaptured control of the former colonies), and the American Civil War. Fort Sumter National Monument is open for touring and is available via a ferry ride. Your planned visit to the Fort can be completed within two hours. Tours of the USS Yorktown, a World War II aircraft carrier, are also popular. Several daytime and sunset harbor cruises can also be arranged. A wide range of dining experiences in the historic French Quarter include upscale restaurants as well as pub food. Your registration materials provide a guide to the Charleston experience.
The historic district of Charleston is a vibrant community, and a popular tourist destination. We hope your visit will be a memorable one. Listed below you will find a number of upscale restaurants for fine dining, several wine bars, and boutiques. All are within walking distance from the Emeline Hotel.
www.Tripadvisor.com
is an excellent source of information and reviews. You may also want to check out Explore Charleston:
https://www.charlestoncvb.com
Tripadvisor lists many Fine Restaurants.
Examples of Charleston's fine dining restaurants nearby [reservations are strongly advised] include:
1. Halls Chophouse (American Steak House) 434 King St. (843-727-0090)
2. Slightly North of Broad (American; Vegan Options) 192 East Bay St. (843-723-3424)
3. Circa 1886 Restaurant (Contemporary American) 149 Wentworth St. (843-853-7828) (Behind the Wentworth Mansion)
4. Charleston Grill (American Contemporary) 224 King St. (843-577-4522)
5. Revival (American Seafood) 162 East Bay St. (843-414-2335)
6. Grill 225 (Seafood and Steak) 225 East Bay St. (843-266-4222)
7. Magnolias (Upscale Southern Cuisine) 185 East Bay St. (843-577-7771)
8. Hank's Seafood Restaurant 10 Hayne St. (843-723-3474)
9. High Cotton Charleston (Seafood and Steak) 199 East Bay St. (843-724-3815)
Nearby Wine Bars (serving wine by the glass, cheeses and charcuterie)
1. Bin 152: 152 King St.
2. Uncork Charleston: 476 King St.
3. Bistro A Vin: 40 Archdale St.
Handmade Boutique Jewelry
1. Kendra Scott 270 King St.
2. Peyton William Handmade Jewelry 200 King St.
3. Charleston Creations (silver handmade) Inside the Historic City Market
4. JK Designs ("reasonable prices") 112 N. Market St.
5. Dacuba's Fine Jewelry (boutique custom) 84 N. Market St., Suite D
Nearby Art Galleries (six of many)
1. LePrince Fine Art (collectible fine oil paintings) 183 King St.
2. Low Country Artists Gallery (traditional) 148 East Bay St.
3. The George Gallery (contemporary) 54 Broad St.
4. Edward Dare Gallery 31 Broad St.
5. Reinert Fine Art (collectible fine art) 179 King St.
6. Atrium Art Gallery (contemporary) 61 Queen St.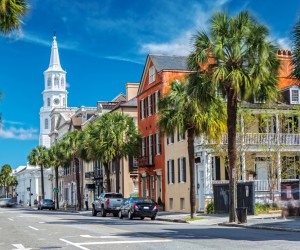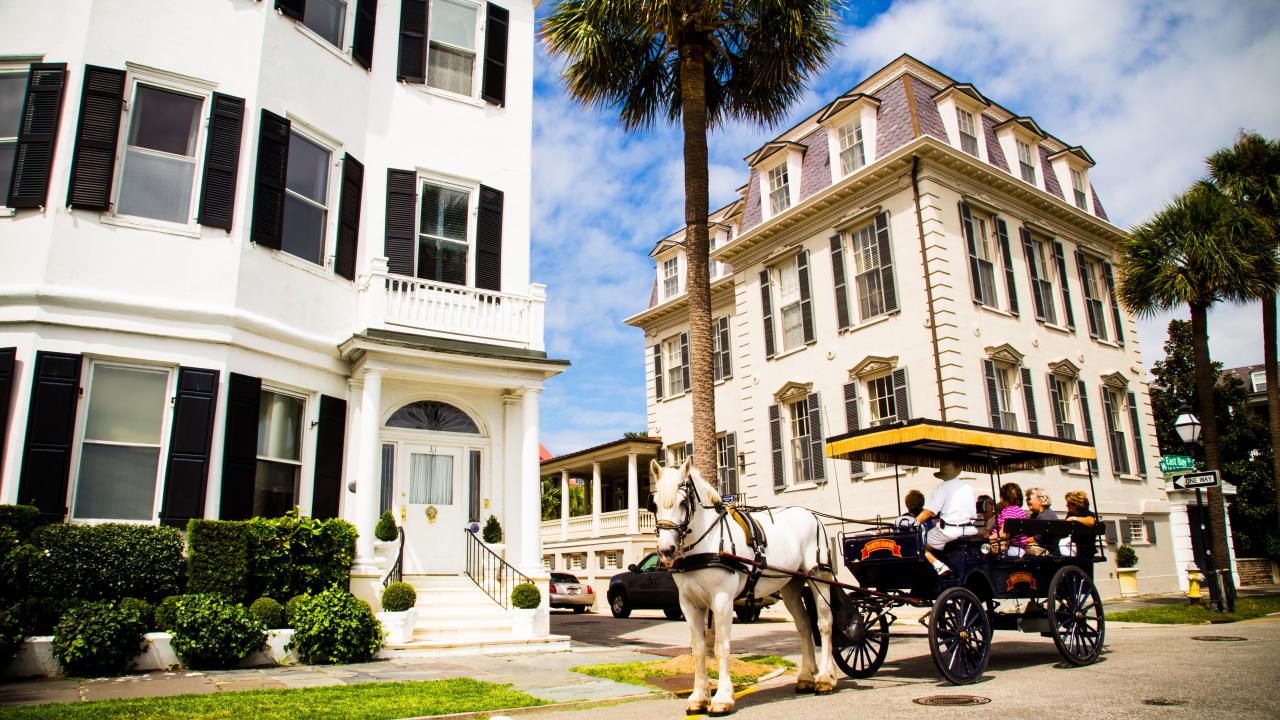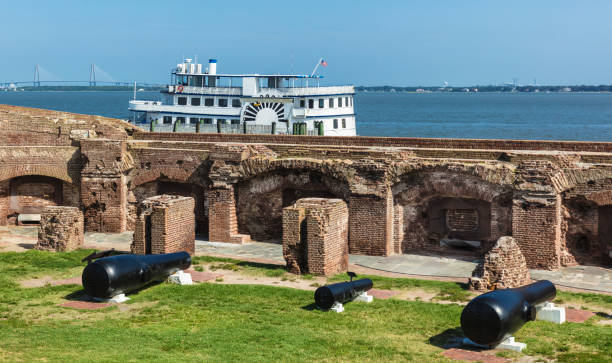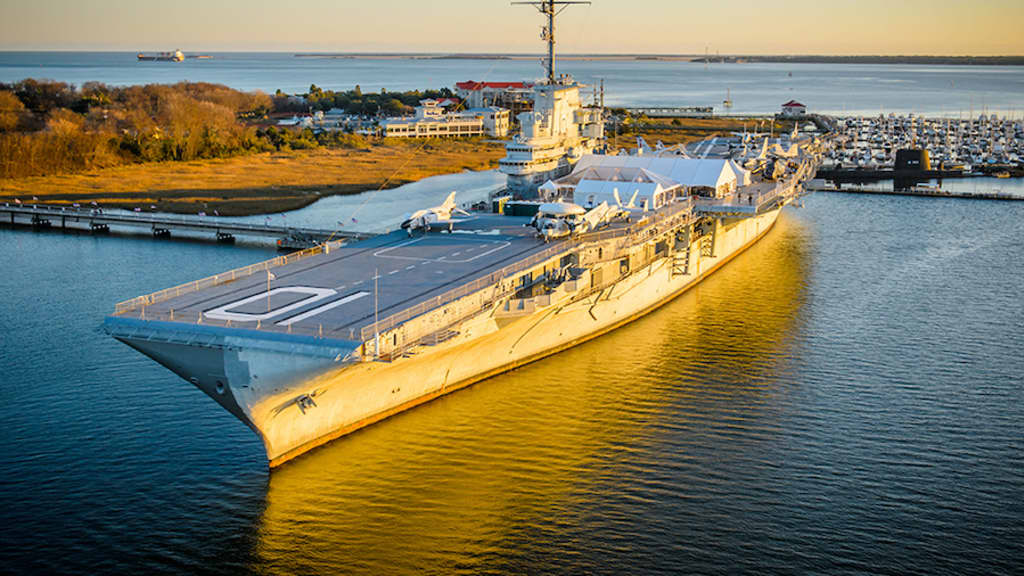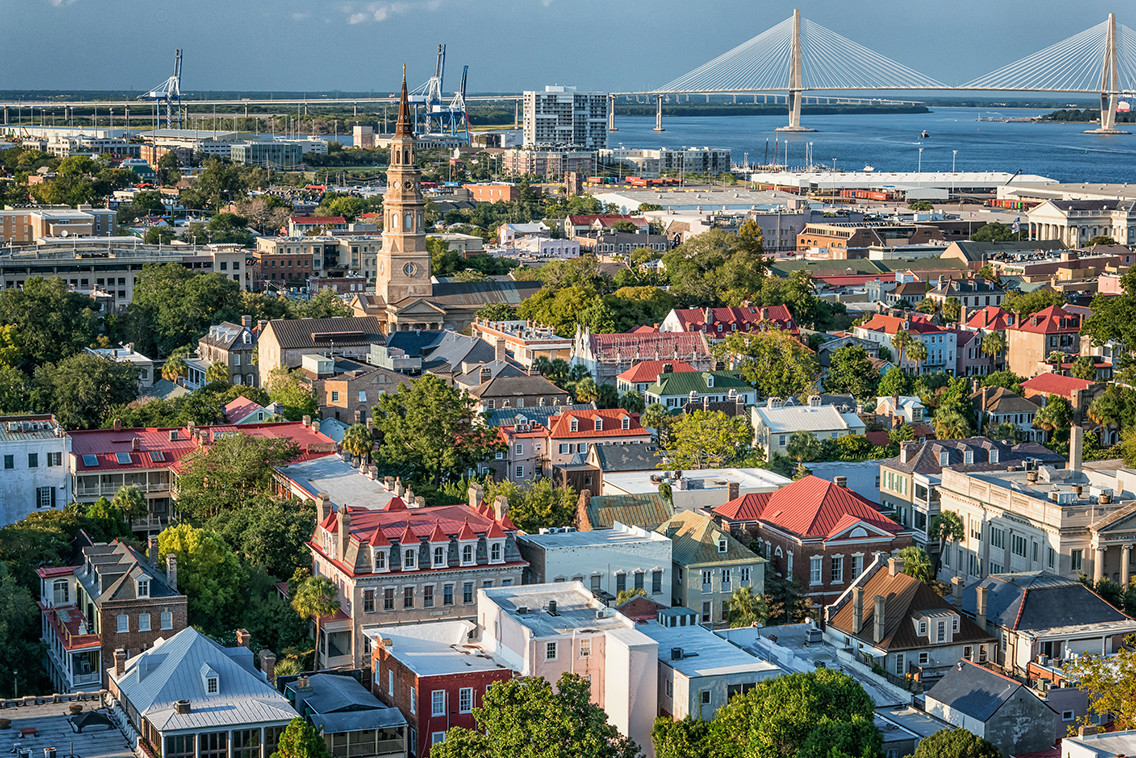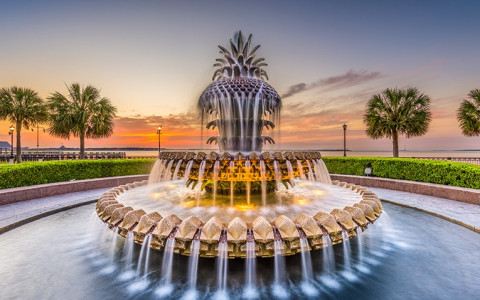 The FACS XVIII Meeting has traditionally provided a wonderful and relaxed atmosphere for accompanying guests. You may also wish to extend your stay after the conference with a long weekend. We recommend a day trip or stay on Kiawah Island for great food, world-class golfing, miles of beaches and nature trails. Kiawah Island is 26 miles south of Charleston. You are advised to arrange for your stay on the Kiawah Island well in advance of the FACS conference because short-term rentals in the resorts fill quickly. Other barrier islands within twenty minutes of Charleston include Isle of Palms and Folly Beach.